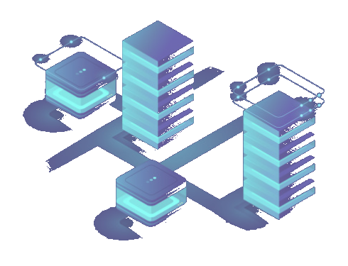 .. get started in minutes!
Register and Download a full, free version of the Real-Time AI engine, Knowledge Modeling and Application tools. Develop with no restrictions. Install and get going in minutes with a powerful, light-weight runtime  that scales from Cloud and Enterprise Server down to the Raspberry Pi. Purchase production support when ready. Pick your operating system and start using the platform today.
| Platform | Version | Distribution | Notes |
| --- | --- | --- | --- |
---
  Only registered and logged in users can download files from this category.
TruView Application Workbench for Windows   
Release 3.8
TruView_FCS_jdk8_win.exe
Release Notes

Full version of development environment for working with the Real-Time Data Fabric™ and related Service Packs for Cognitive Automation, SQL, NoSQL data sources and Data Lakes. Supports Windows 9, 10 (64-bit) Windows Server 2008, 2008 R2, 2012 and 2012 R2 (64-bit).

Windows users, make sure installer executable is set to Windows 7 compatible with Administrator privilidges. Check the Wiki Release Notes and Knowledge Base for possible issues with high-definition monitors.

    2021-04-18       1.8       605.34 MB      6
---
TruView Application Workbench for Windows (Min)   
Release 3.8
TruView_FCS_jdk8_win_min.exe
Release Notes

Minimal version of development environment for working with Real-Time Data Fabric™ nodes. Does not include System Service Packs, archives for embedded deployment or Quilt.OS™ Environment to reduce the installation footprint. Supports Windows 9, 10 (64-bit) Windows Server 2008, 2008 R2, 2012 and 2012 R2 (64-bit).

Windows users, make sure installer executable is set to Windows 7 compatible with Administrator privilidges. Check the Wiki Release Notes and Knowledge Base for possible issues with high-definition monitors.

    2021-04-18       1.8       380.95 MB      0
---
Real-Time Data Fabric™ for Windows   
Release 3.8
STRuntime_FCS_jdk8_win.zip
Release Notes

Real-Time Data Fabric™ engine without UI tools.  Supports Windows 9, 10 (64-bit) Windows Server 2008, 2008 R2, 2012 and 2012 R2 (64-bit).  Built for JDK 1.8. Package does not include an installer. 

    2021-03-18       1.8       376.2 MB      0
---
Real-Time Data Fabric™ for Windows   
Release 3.8
STRuntime_FCS_jdk14_win.zip
Release Notes

Real-Time Data Fabric™ engine without UI tools.  Supports Windows 9, 10 (64-bit) Windows Server 2008, 2008 R2, 2012 and 2012 R2 (64-bit).  Built for JDK 14 and higher. Package does not include an installer. 

    2021-03-18       14+       551.62 MB      0
---
Real-Time Data Fabric™ for Windows (Min)   
Release 3.8
STRuntime_FCS_jdk8_win_min.zip
Release Notes

Minimal version of Real-Time Data Fabric™ runtime.  Does not include Quilt.OS™ Environment to reduce the installation footprint. Supports Windows 9, 10 (64-bit) Windows Server 2008, 2008 R2, 2012 and 2012 R2 (64-bit). Built for JDK 1.8. Package does not include an installer.

    2021-03-18       1.8       151.87 MB      0
---
Real-Time Data Fabric™ for Windows (Min)   
Release 3.8
STRuntime_FCS_jdk14_win_min.zip
Release Notes

Minimal version of Real-Time Data Fabric™ runtime.  Does not include Quilt.OS™ Environment to reduce the installation footprint. Supports Windows 9, 10 (64-bit) Windows Server 2008, 2008 R2, 2012 and 2012 R2 (64-bit). Built for JDK 14 and higher. Package does not include an installer.

    2021-03-18       14+       326.27 MB      0
---
Real-Time Data Fabric™ for MacOS   
Release 3.8
STRuntime_FCS_jdk8_mac.tar.gz
Release Notes

Real-Time Data Fabric™ runtime without UI tools.  Supports MacOS, all versions.  Package does not include an installer.

    2021-03-08       1.8       395.49 MB      1
---
Real-Time Data Fabric™ for MacOS (Min)   
Release 3.8
STRuntime_FCS_3.8_jdk8_mac_min.tar.gz
Release Notes

The data fabric engine (without UI tools) for streaming analytics, data management and integration. Supports MacOS, all versions.

    2021-03-18       JDK 1.8, 9, 14       184 MB      1
---
Real-Time Data Fabric™ for Linux   
Release 3.8
STRuntime_FCS_jdk8_lin.tar.gz
Release Notes

Real-Time Data Fabric™ runtime without UI tools.  Supports most Linux versions.  Package does not include an installer.

    2021-03-08       1.8       395.54 MB      0
---
Real-Time Data Fabric™ for Linux   
Release 3.8
STRuntime_FCS_jdk14_lin.tar.gz
Release Notes

Real-Time Data Fabric™ runtime without UI tools.  Supports most Linux versions.  Package does not include an installer.

    2021-03-08       14+       552.5 MB      0
---
Real-Time Data Fabric™ for Linux (Min)   
Release 3.8
STRuntime_FCS_jdk8_lin_min.tar.gz
Release Notes

Minimal version of Real-Time Data Fabric™ runtime without UI tools.  Supports most Linux versions.  Package does not include an installer.

    2021-03-19       1.8       183.99 MB      0
---
Real-Time Data Fabric™ for Linux (Min)   
Release 3.8
STRuntime_FCS_jdk14_lin_min.tar.gz
Release Notes

Minimal version of Real-Time Data Fabric™ runtime without UI tools.  Supports most Linux versions.  Package does not include an installer.

    2021-03-19       14+       363.89 MB      0
---
Real-Time Data Fabric™ for Solaris   
Release 3.8
STRuntime_FCS_jdk8_slr.tar.gz
Release Notes

Real-Time Data Fabric™ runtime without UI tools.  Supports Oracle Solaris versions.  Package does not include an installer.

    2021-03-08       1.8       395.51 MB      0
---
Real-Time Data Fabric™ for Solaris (min)   
Release 3.8
STRuntime_FCS_jdk8_slr_min.tar.gz
Release Notes

Real-Time Data Fabric™ runtime without UI tools and minimal library additions.  Supports Oracle Solaris versions.  Package does not include an installer.

    2021-03-19       1.8       183.98 MB      0
---
Workbench Plug-in for Python Editor   
Release 3.8
python-editor-service-pack_FCS.zip
Release Notes

Workbench Service Pack for creating Python Client Projects for Real-Time Data Fabric™.  Includes version detection and other UI components.  Supports Windows 9, 10 (64-bit) Windows Server 2008, 2008 R2, 2012 and 2012 R2 (64-bit) as well as Mac OS.  

    2021-03-08       3.6+       11.67 MB      1
---
Quilt.OS™ Web Application   
Release 3.8
STQuilt_FCS_full.zip
Release Notes

Quilt OS™ and Dashboard web application archives.

    2021-03-19       1.8, 9, 14       188.65 MB      3
---
Service Pack: System Integration   
Release 3.8
sysint-service-pack_FCS.zip
Release Notes

Service pack that provide basic Integration Capabilities for Operating System and E-Mail.

    2021-03-19       1.8, 9, 14       705.28 KB      2
---
Service Pack: AWS Cloud   
Release 3.8
aws-service-pack_FCS.zip

A service pack for integrating with AWS products and  cloud components.

    2021-03-19       1.8, 9, 14       190.62 MB      0
---
Service Pack: FTP Integration   
Release 3.8
ftp-service-pack_FCS.zip
Release Notes

Service pack for FTP/SFTP integration and event sourcing. 

    2021-03-19       1.8, 9, 14       505.93 KB      0
---
Service Pack: Salesforce Integration   
Release 3.8
sf-service-pack_FCS.zip
Release Notes

Service pack for Salesforce integration and event sourcing.

    2021-03-19       1.8, 9, 14       1.11 MB      0
---